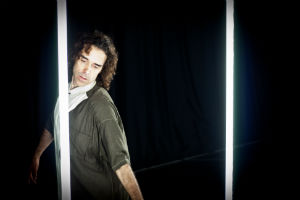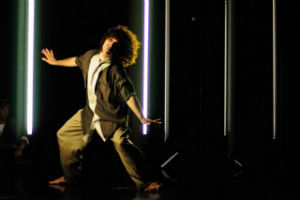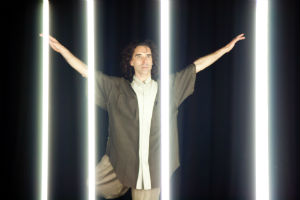 Synopsis
The Physical TV Company's film, "Monk: Reloaded" is a collaboration between Australian director/choreographer/performer Richard James Allen and German light/sound/sculpture interactive installation artist Chris Ziegler, creates an unexpected cinematic experience of living in the moment. A solitary, hesitant figure grows bold then frenetic searching for steady glow and melodic resolution in a chiaroscuro hanging glass forest that responds with light and song to gesture and motion. Reframing "The Prayer of Saint Francis" using real time interactive installation technology, Monk: Reloaded reboots spirituality for the new media age.
Shortlisted for Outstanding achievement in dance on film or new media at the 2013 Australian Dance Awards.

Won the Audience Choice Award, Digi-Media Vodule, WOW YouTube Channel, at the 2013 World of Women (WOW) Film Festival.

A Finalist for Best Australian Bigi-Media Vodule at the 2013 World of Women (WOW) Film Festival.

Nominated an 'Ellie' at the Australian Screen Editors Guild (ASE) Awards2012 – the Digistor Award for Best Editing, Open Content for Karen Pearlman.

Shortlisted for finalist consideration for the 2012 Blake Prize and selected for 2012 Directors Cut Exhibition.
An unexpected cinematic experience of living in the moment