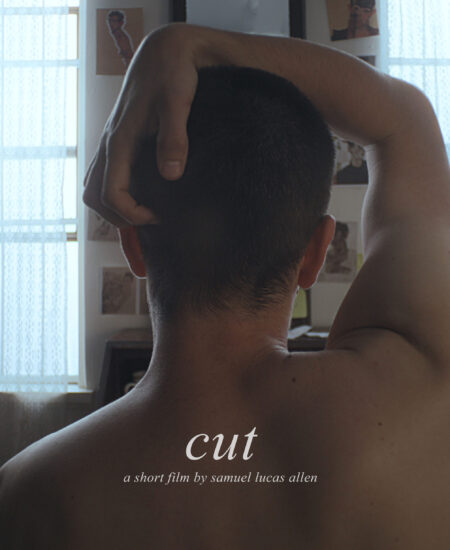 Daniel just wants to get through this world as best he can, if he can.
Daniel is a teenage boy pulled in different directions by his best mate and burgeoning Neo-Nazi, James, his secret lover, Isaac, and his orthodox Jewish father, Adam. As his ability to juggle his identities falters, he finds himself haunted by a Hasidic spectre demanding a sacrifice.
Join us for a screening:
CUT has its World Premiere at the Vancouver International Film Festival, (Oct 5 & 7, 2023), European Premiere at Down Under Berlin (Oct 14, 2023), Polish Premiere at the Warsaw Jewish Film Festival (Oct 25, 2023), USA Premiere shared by Santa Barbara Jewish Film Festival and Austin Jewish Film Festival (Nov 5, 2023), Australian and Sydney Premieres currently at the Jewish International Film Festival (Nov 2, 2023), Melbourne Premiere at Jewish International Film Festival (Nov 9, 2023), with further screenings to follow at the Canberra Short Film Festival and the Melbourne Queer Film Festival, amongst others.