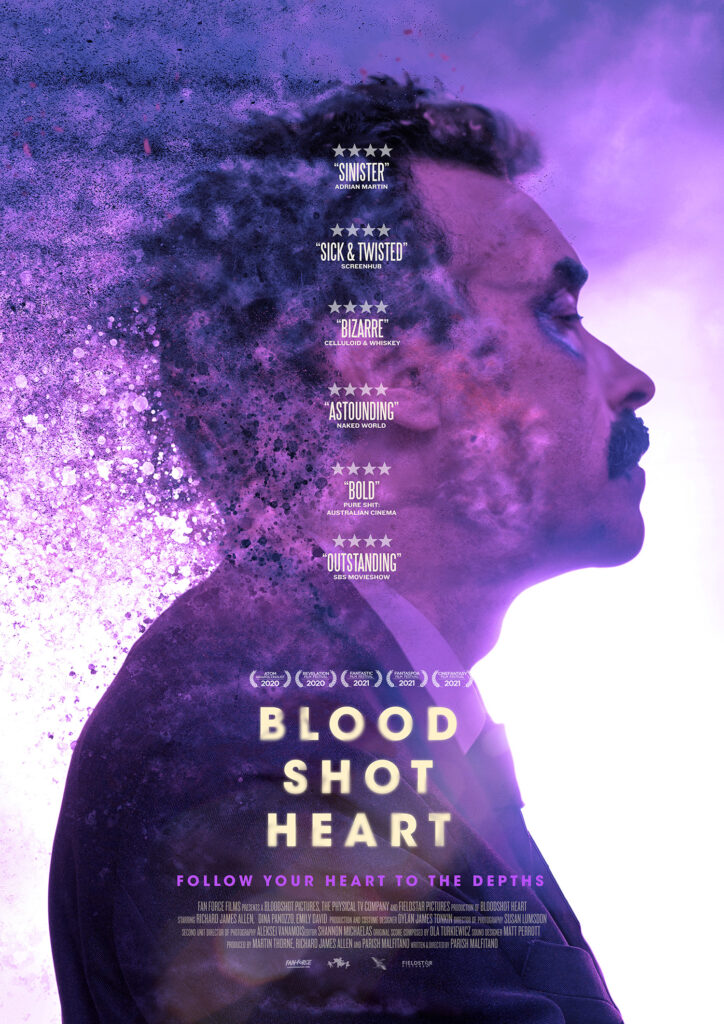 At 44, Hans still lives with his mother and makes ends meet as a driving instructor. He's plagued by visions of a lost love which start to derail his grip on reality. When Matilda, a tenant half his age, moves in, deeply repressed feelings emerge within Hans. Tension soon grows between Hans and his mother as their relationship isn't quite what it seems. It appears that Matilda is harbouring dangerous secrets of her own.
Driven by his manic obsession, Hans' hatches the perfect plan to win Matilda's heart.
Filled with luscious colour and stunning surreal flourishes, Bloodshot Heart is a thrilling new piece of Australian genre cinema. It announces exciting new talent from director Parish Malfitano supported by an electric performance by prolific producer-turned-actor Richard James Allen.