Directors of The Physical TV Company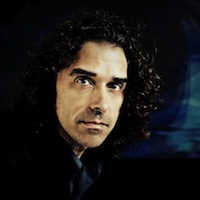 Richard James Allen

writer/director/choreographer
Richard James Allen is the master of choreography as well as of dance and of cinema
Cristina Sivieri Tagliabue, Nova¸ April 29, 2010
Dr Richard James Allen is one of Australia's most uniquely versatile and inventive creative artists, with a diverse track record including:
* 10 published books as author, co-author or co-editor
Kokoda by Richard James Allen selected for inclusion in the new anthology:
Contemporary Australian Poetry
* 50 film and new media projects as director, choreographer, writer, producer, dancer and/or actor
* 8 plays or dance plays
* 26 text/dance/performance works
* 4 Artistic Directorships – The Physical TV Company, The Poets Union, Inc, Tasdance, & That Was Fast
* 60 arts grants received individually or for projects with The Physical TV Company, Tasdance, or That Was Fast
* Touring, performances and appearances at 150 venues on three continents
* 17 programs broadcast on television in Australia, USA, China or Europe
* Screenings of films at over 250 national and international film festivals & other venues
* Over 100 publications in anthologies, journals and magazines
* 50 Nominations or awards individually or for projects with The Physical TV Company, Tasdance, That Was Fast, or other artists and production companies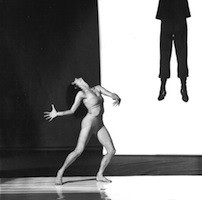 Karen Pearlman
filmmaker/author/educator
Dr Karen Pearlman writes, directs and edits screen productions and she writes about screen culture and creative processes.
Karen is a director of the multi-award winning Physical TV Company, through which she has developed, produced, directed or edited numerous highly acclaimed short films, online and mobile productions and the short feature Thursday's Fictions. Her latest short film Woman with an Editing Bench, starring Leeanna Walsman, Marcus Graham and Richard James Allen, draws on the dazzling editing techniques of the Soviet Montage Era to tell the story of an editor who had to save her film and save her husband from Stalin's oppression.  Woman with an Editing Bench won the 2016 national ATOM Award for Best Short Fiction, and the Australian Screen Editors Guild Award for Best Editing in a Short Film. Karen's last film, the half hour documentary …the dancer from the dance was a finalist for an Australian Dance Award for Outstanding Achievement in Dance on Screen, and also a finalist for an ATOM Award for Best Arts Documentary.
Karen is a lecturer in Screen Production at Macquarie University, and she held the post of Head of Screen Studies at AFTRS for 6 years. She is the author of Cutting Rhythms, Intuitive Film Editing (Focal Press). In addition to Cutting Rhythms, her publications include editing Performing the Unnameable; An Anthology of Australian Performance Texts (Currency Press, 1999) and book chapters in Performance and Temporalisation: Time Happens (Palgrave, 2015)  and Abolishing Prague (Litteraria Pragnesia, 2014).  She has published essays and articles in the International Journal of Screendance, Participations Journal of Audience Research, Cineaste, Lumina, Metro, RealTime, The Journal of Performance Studies and other anthologies and journals. Her book "Cutting Rhythms" has been translated into Chinese and Korean.
Karen's work as a professional editor includes documentary, dancefilm and drama. She was the 2009-2010 President of the Australian Screen Editors Guild and enjoys her ongoing association with the guild as a full member and frequent public speaker. Karen's services to editing also includes work with @ThisGuyEdits on short video essays about editing expertise. Karen is a full member of the Society for Cognitive Studies of the Moving Image and the Film Critics Circle, Australia.    Before taking up filmmaking, editing and film studies, Karen had a distinguished career as a professional dancer – performing with the Bill T. Jones/Arnie Zane Company on the Opera House stages of the world and directing two dance companies. Karen's creative dance and editing work has been supported by three residencies at Critical Path. She holds a Doctorate of Creative Arts from UTS, two MAs – one from UTS and one from AFTRS, and a BFA in dance from NYU Tisch School of the Arts.
Research Interests
•    screen production processes and practices
•    editing and rhythm
•    movement and kinaesthetic empathy
•    screen dramaturgy, performance dramaturgy
•    cognitive studies of the moving image
•    embodied expertise and extended mind in creative practices
•    dancefilm/screendance
•    Elizaveta Svilova and Dziga Vertov