TEXT MESSAGES FROM THE UNIVERSE
LOG LINE:  49 days in the Bardo.  A dancing book on screen.
SYNOPSIS:  Text Messages from the Universe is a film that immerses its audience in subjective states of consciousness they might experience when they die.  It imagines what they can see and think and hear in a seamless but fragmentary flow of poetic images, words, dance and music.  It places the viewer in the position of going through a journey into their own interior world of dreams and projections in which time and space, and cause and effect logic, are turned on their heads.
Text Messages from the Universe is inspired by The Tibetan Book of the Dead, a text which guides souls on their 49 day transmigration through the 'Bardo', or intermediate state, between dying and rebirth.  It also draws on the Yogic idea of the seven Chakras, or psychic energy centres, in visualizing this odyssey of movement, colour and consciousness.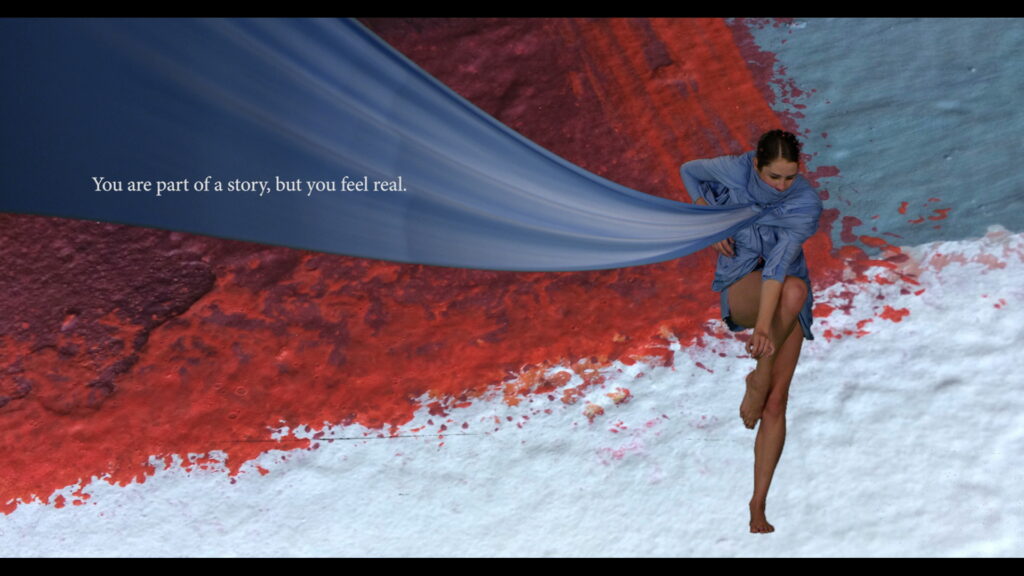 Choreographed, written and directed by Richard James Allen for The Physical TV Company, Text Messages from the Universe has screened in various forms at festivals in France, Spain, Ireland, Sweden, Poland, Russia, Italy, India, Australia, Nepal, Turkey.  It has won 6 awards and received an ATOM Award nomination for Best Narrative Feature Film.